Back To Our Services
Locking troubles do not always come at convenient times. However, if you have the number of an emergency locksmith ready, you get things under control. "Locksmith Carol Stream" offers immediate services if you are locked in or out of your property, or your lock and key suddenly breaks. We provide the fastest assistance you can get so you can go back to your normal activity in no time.
Providing Excellent Lock Repair Service
What We Offer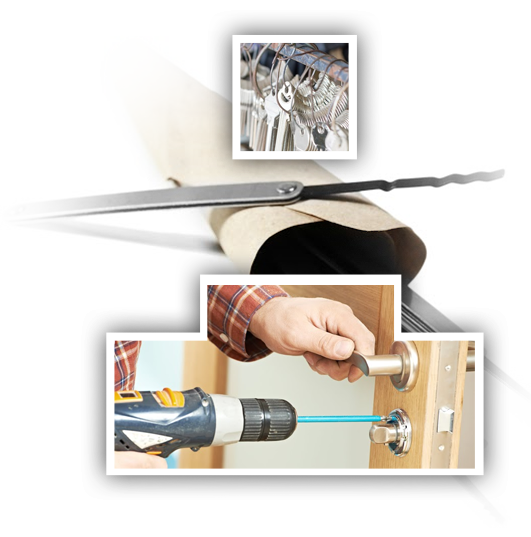 As your reliable locksmith company, we have trained our staff to handle problems in the most efficient manner. The moment you call, our representative will listen carefully to your case and a locksmith shall be dispatched right away. He is already armed with the necessary tools and supplies and immediately proceeds to work. We offer quick job turnaround, and are able to competently do that for we are equipped with the right tools at all times. We make sure that all our locksmiths can provide outstanding service by keeping them trained and up-to-date with recent developments in locking systems.
Our company renders a wide range of locksmith services that are not limited to lock repair. If you are locked out due to stolen or misplaced keys, we can cut new keys for you. If you want, you can change the lock to be sure that you are the only one who possesses the keys. We can also rekey the lock if you do not want to replace it yet. In case you are locked out of your car, you also never have to worry. We have competent men to open the door without damaging any part of your vehicle. They can cut new keys instantly, or reprogram your transponders if necessary. If your key breaks and gets stuck in the lock, we have the tools to safely extract it.
We also respond to locking emergencies in offices or business establishments. We understand that time is money, and we value your time as much as we value ours. Our team responds swiftly to office lockouts. They can immediately open the door so you get down to business in no time. If you happen to become a victim of burglary, we can fix broken locks or replace them with more durable ones that are harder to break. You may consider us a partner in keeping your assets secure, and we will help you improve your security and protect your investment. For any locking emergency, you can expect a professional locksmith to come right away. Keep our number handy and contact us anytime.
Back To Our Services